Our Commitment
We are committed to delivering high-quality, eco-friendly products made with minimal ingredients that empower you to feel confident in your own skin.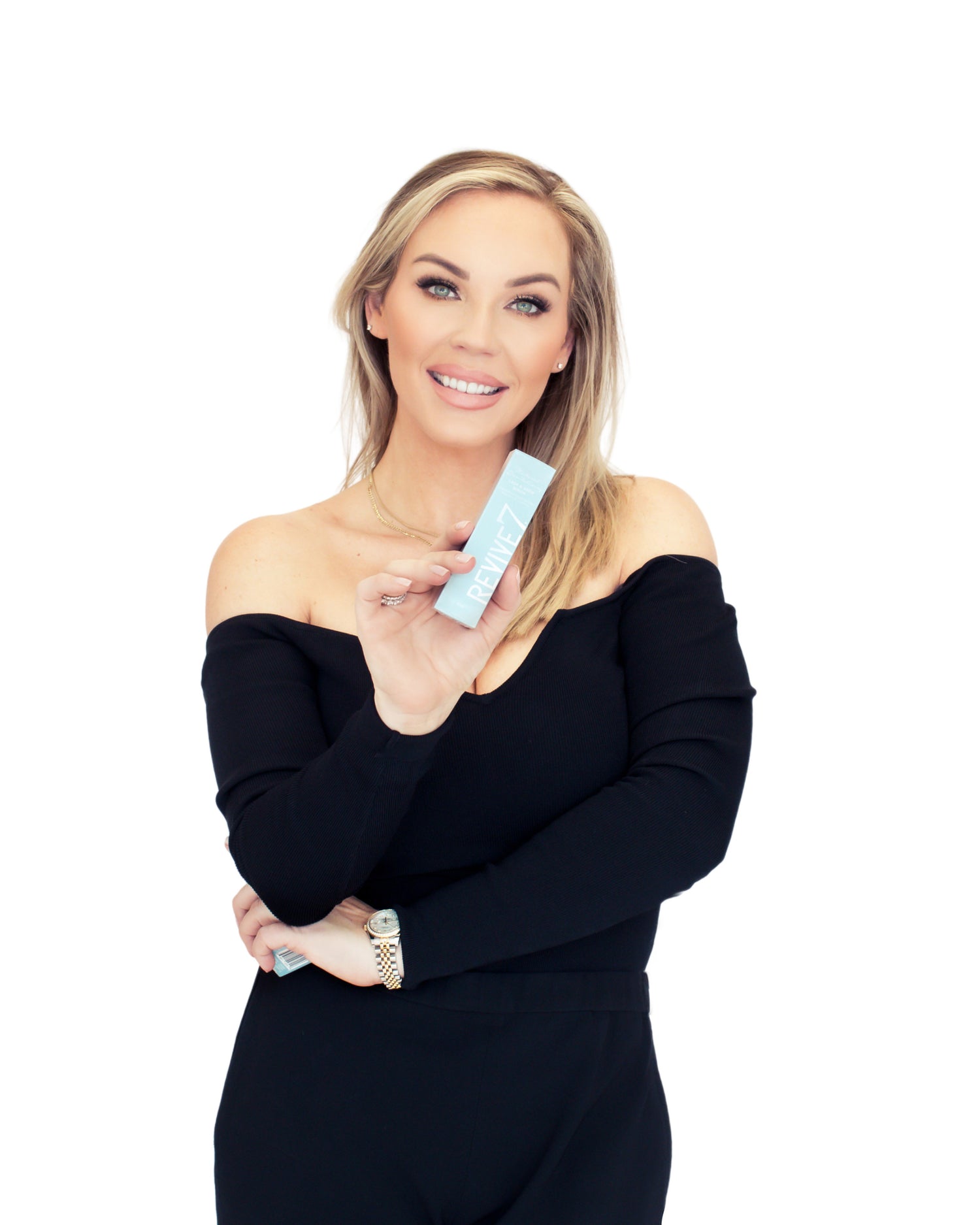 11 Years Strong
Revive7 Lash and Brow Serum was founded in 2012 by Lauren Spencer, one of Canada's leading lash and brow artists. Lauren recognized there was a need in the beauty market to keep lashes healthy and strong. Her vision was to create lash serum with minimal and clean ingredients.
After 7 months Lauren, along with her team of Montreal-based scientists, developed a natural lash product that worked with only 7 active ingredients. Revive7 seemed the perfect name.
Since then the Revive7 Science Collection has grown while staying true to the original vision. The complete line is cruelty-free, and made with clean, natural ingredients that offer real science-backed results. Revive7 does not contain prostaglandins, toxins or carcinogens.
Learn More
Vegan

The Revive7 Science line is vegan and cruelty-free.

Eco-Friendly

We strive to make beauty more eco-friendly and reduce our impact on the planet.

Proudly Canadian

Revive7 is proudly Canadian.

Female Founded

Revive7 Science is female owned & operated.
Frequently Asked Questions
When will Revive7 Lash Serum begin to work?

Revive7 will begin to condition your lashes within 7-14 days. It can take up to 30 days to see results.
How often should I use Revive7 Lash Serum?

For best results Revive7 can be applied twice daily.
Can I use Revive7 Lash Serum with Lash Extensions or a Lash Lift?

Yes! You may use Revive7 Lash Serum with Lash Extensions and Lash Lifts (as long as you wait the 48 hours before getting them wet).
Who is Revive7 Hair Treatment suitable for?

Revive7 Hair is suitable for both men and women – anyone experiencing loss of hair, or hair fullness.
Trusted Quality Since 2012