Revive7 Science
We provide retailers the opportunity to cross-sell and up-sell to their clients. Revive7 offers excellent margins which helps retailers to improve their profitability while taking up minimal space.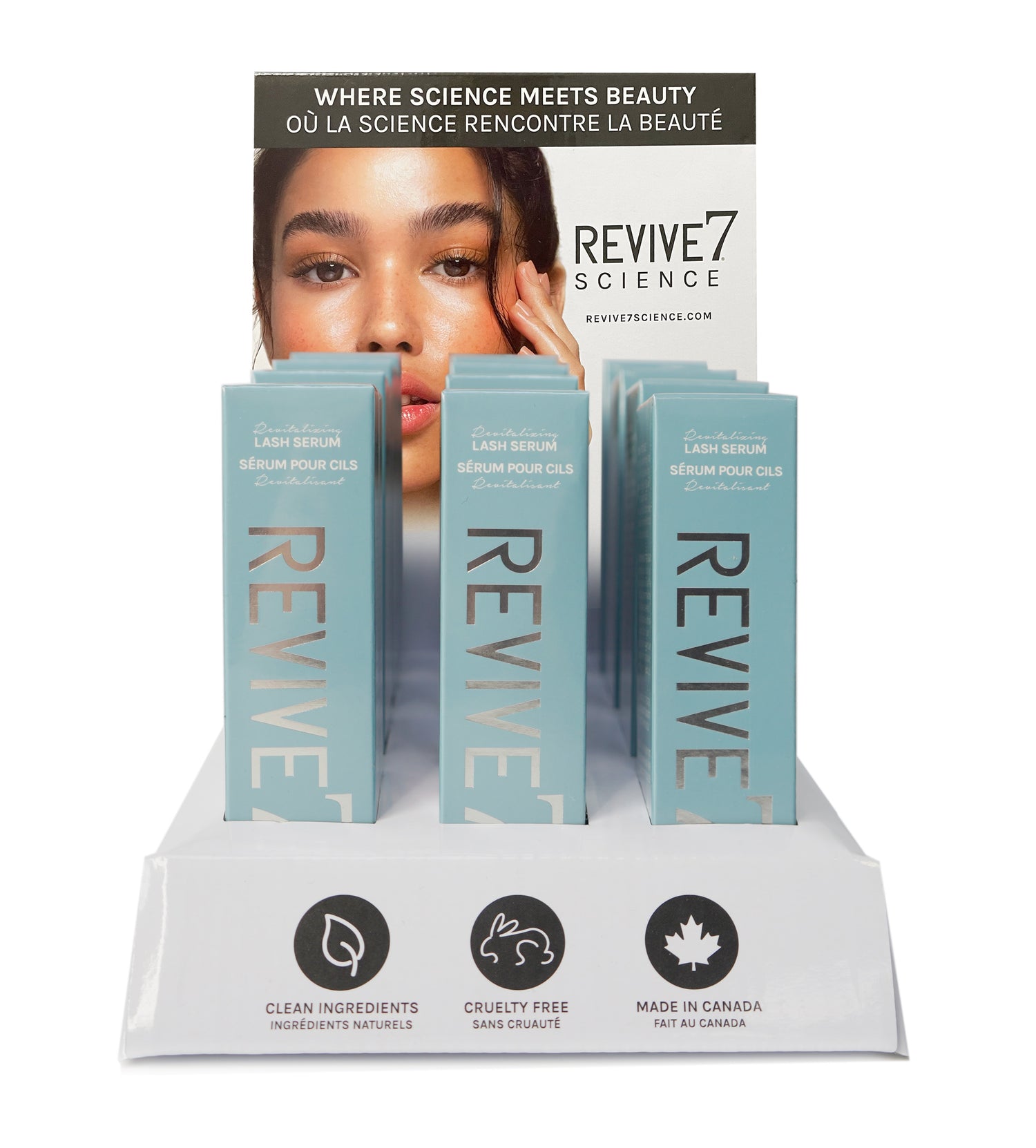 Marketing Support
Point of sale marketing including printed marketing materials, display units, pull-up banners and posters are available in English and French. A vast portfolio of digital marketing tools is complimentary including social media posts, reels, web banners, images for e-marketing and more. Our marketing team is constantly creating new materials for our Distributors and Resellers that are only one click away
Clean & Minimal
Revive7 Science believes in clean and minimal ingredients. Less is more! The Revive7 formula was curated to offer results without a list of harmful ingredients, steroids or bitamoprost and latanoprost.