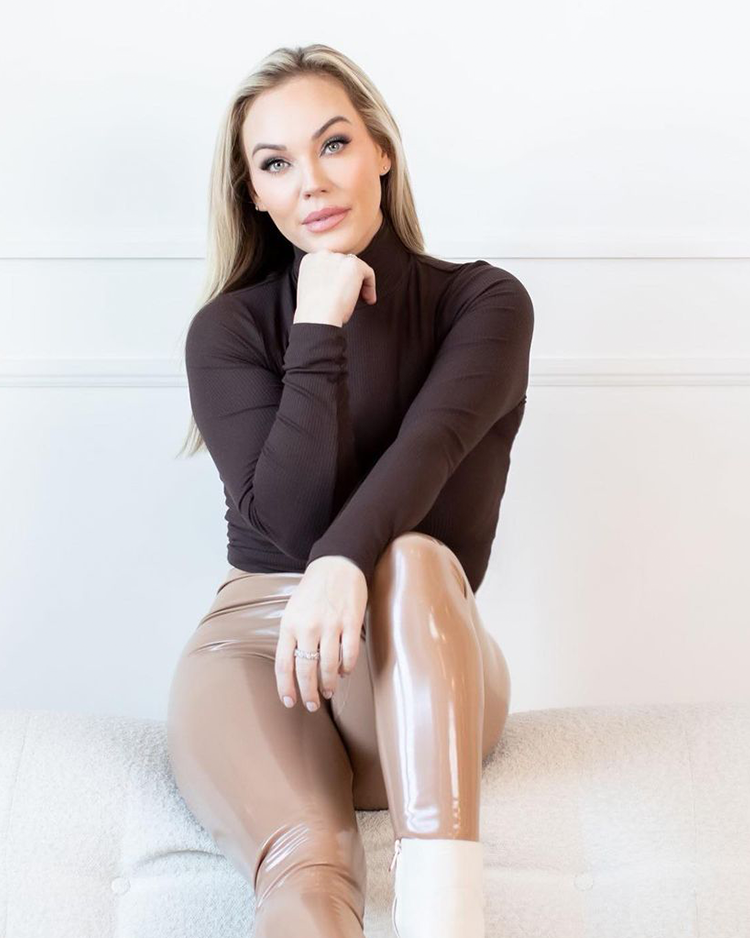 Meet the Founder
Over ten years ago, Lauren Spencer was a Lash Technician working in her mom's basement. Her client's lashes often became dry and brittle after years of wearing lash extensions. Lauren began looking for a solution.
She met with scientists, she tested products and had a goal i mind "simple is best."
She began her crusade to create a lash serum that would nourish and restore the resilience of her client's lashes. Revive7 was born. 7 simple ingredients. Clean beauty. Incredible results.
Since the birth of Revive7 Lash Serum, the Revive7 line has expanded to over 10 products. All 10 products have less than 10 ingredients. Cruelty-Free. Eco-friendly. Plant based. Clean. Simple.
An Interview with Lauren
Why is it important to you to offer products that have less than 10 ingredients?

We all know that it's better to eat natural, healthy foods versus processed foods. We know it's better to drink water versus sugar laden, chemically enhanced beverages. It should be the same with our makeup, skin care and beauty products. Beauty products that focus on minimal ingredients are better for your health. That's it!

What is your favourite Revive7 product?
All the products are my favourite and I use all of them; but if I had to choose...Revive7 Lash Serum would be my favourite. It's like my first born! You never forget the birth of your first; it changes your life. Revive7 Lash Serum changed my business.

What in your life are you trying to simplify?
Running a business isn't ever simple. I need to work on delegating so that I focus on specific roles and not micromanage.

What is your secret simple pleasure?
Going to the beach with my kids! For sure. I love watching them play in waves, dig in the sand, and just be kids! I wish we could go there every weekend.
15 Countries
Revive7 is independently owned, women operated and is available in 15 countries and counting!
Clean Beauty

To develop products derived from clean, vegan and plant-based ingredients.

Diversity

To create products that can be used by all skin-types and skin tones.

Respect

To respect and value our clients and team members who support and grow our business.



Trusted Quality Since 2012